THE CODCON MASQUERADE BALL
Cosplay Contest and Dance Party
Saturday, April 21, 2012 , 8:00 pm - 11:00 pm
[Cosplay Contest - starting at 8:00 pm]
[Dance Party
- 9:00 pm - 11:00 pm]
Open for those who attend the CODCON Sci-Fi Gaming Convention,
April 20-22, 2012
at the College of DuPage in Glen Ellyn, Illinois,
Turner Conference Center (SRC 2800)
(see below for details)
Cosplay Contest
Saturday, April 21, 8:00 pm - 9:00 pm
Come dressed as your favorite anime/manga/comic book character
And participate in our Masquerade!
A Contest for Best Cosplayer will be held, so "Dress for the Best" at this year's

Cosplay Contest!
CODCON is the place to show off your creative skills!
Compete in Different Categories! Meet, Greet, and Compete with other Cosplayers from around the area.
This is your time to shine, and to have a great time!
For more information, contact
or


Dance Party
Saturday, April 21, 9:00 pm - 11:00 pm
Beginning right after the MASQUERADE Cosplay Contest (at around 9:00 pm on Saturday, April 21), there will be a Dance for everyone attending CODCON. Join us for some GHOULISH delights at our
Con of the Dead
Party! Dress your "deathly" best and carouse with other gaming cadavers for this ghastly, gut-wrenching, fun time.

Whether in costume or not, all are welcome! But "Dead-Things" are our preferred audience. Dance hours are 9:00 pm - 11:00 pm.
So get on the dance floor!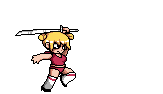 Hope to see you all there, Sweet Morsels!